Bubble Soccer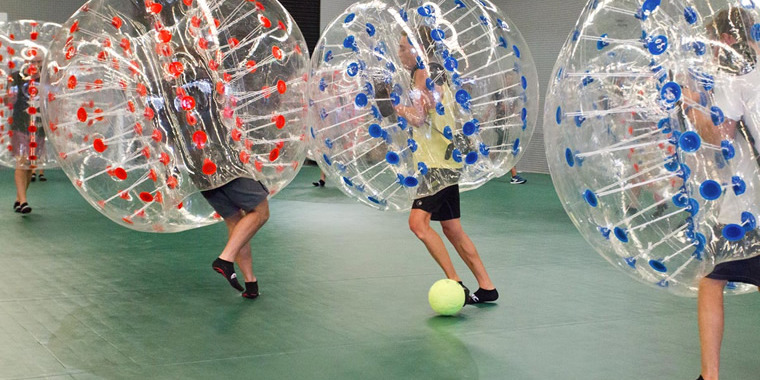 dan itibaren

AUD
10,00 AU$
Süre: 20 Dakika (Tahmini)
Ürün kodu: PQSMGL
Sessions run every half hour and the game time last for approx. 20 minutes (10 min change-over between sessions for ball fitting and a safety briefing) You will also have a short half time break. This is a high intensity game and 20min game time is all most people can handle. Believe us, you will need the half time break. If you book less than 12 people, teams may be mixed.

Minimum of 4 and Maximum of 14 players per session.


Private Group Sessions - $120 per session
If you have up to 12 to14 people and prefer to have the whole court to yourselves, you can book a Private Group Session for just $120 per session or $240 for 2 sessions.
The booking system will automatically book all 14 places to ensure you have the court to yourselves. If you have less than 14 players that's fine.

If the Private Group is more than 14 people, additional people are $10 per person and these players can interchange. Maximum players on the court at any one time is 14.

Junior sessions are run on the hour, you'll need to be between 125cm and 150cm tall.

Senior sessions are run on the half hour, you'll need to be 150cm or taller. This session is for bigger teens and adults.