Air Factory Trampoline Pass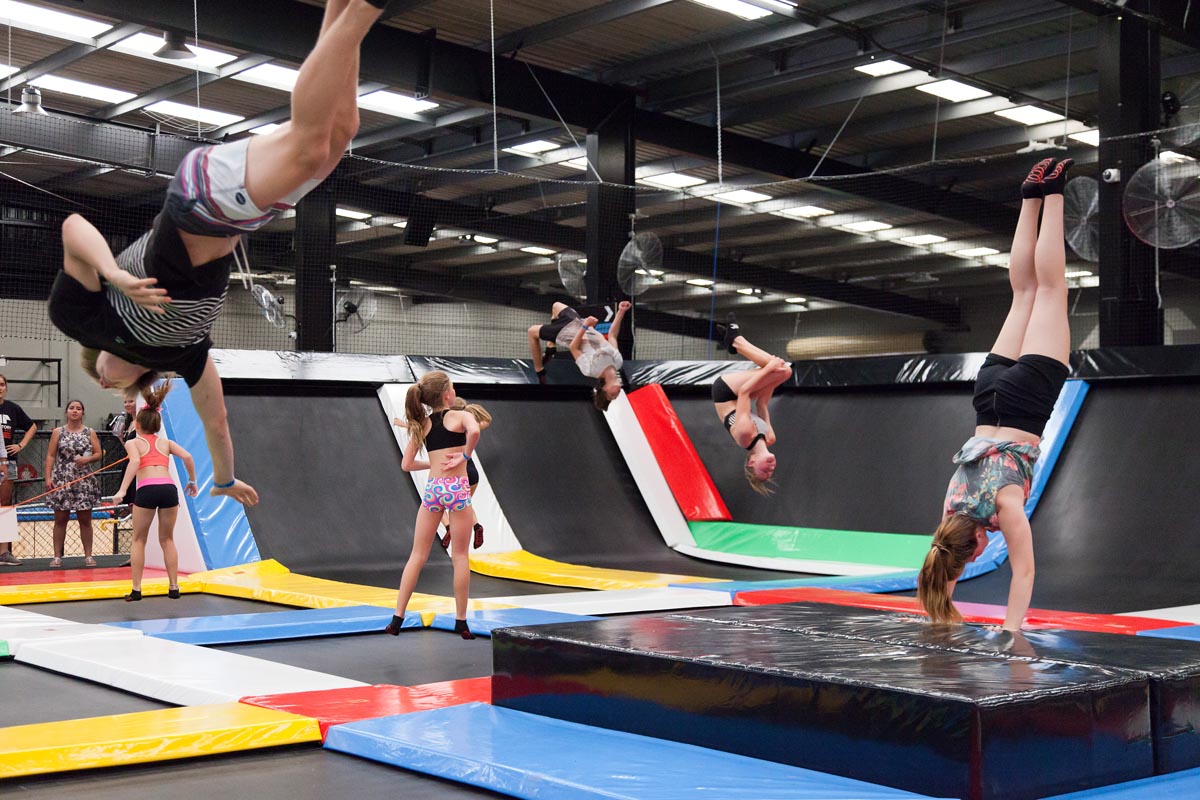 Duración: 60 Minutos (aproximadamente)
Código de producto: PGMG0O
This pass is for Jumpers 110cm+ tall and buys one hour of trampoline zone access. This includes Dodgeball, Monster Air Bag, Slam Dunk, Park Air and Pro Zone.Air Factory Grip socks are required which can be purchased for $2.50. Jumpers under 110cm can buy a Mini Air Factory pass which includes access to zones specifically set up for the little ones.
Please note: AIRflatables is now included in this pass and operates 10am to 4pm WEEKENDS ONLY. You need to be 110cm+ to access most areas and 125cm+ to access the Pro Zone performance area. Minimum age is 2 years old. Recommended ages 5+ years old. Parental or guardian supervision is required for children 2 to 12 years old.

SPECIAL 2ND HOUR OFFER: Extra energy to burn? Book an extra hour for just $9 per person.

Book your 2nd Hour in the "Extras" section of this booking process.